My child hates having photographs taken. What do I do?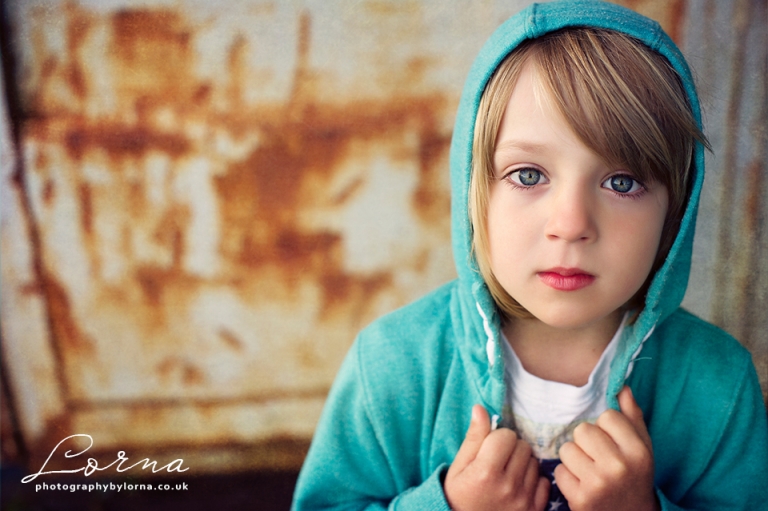 First of of all I want you to know that it is not uncommon for a child to be wary or even afraid of having their photographs taken. It's asking a lot of a child to be instantly relaxed with someone they may have only  just met,  have a camera pointed at them, and expected to look happy about it. This is especially difficult for toddlers and so I have a few handy tips that might help your family photo session be happy and memorable for years to come.
Things to really avoid.
• Never say out loud that your child hates having her photograph taken or that you hate having yours taken. This will simply ensure that your child will live up to that. Instead, say how much you enjoy looking at their photograph.
• Never ever pressure your child or show signs of frustration that they are not performing well, this will make it worse, just give them time!
• Don't make a big deal out of it beforehand, you want your child to have photographs taken, however they just want to play and have fun. If your child is under 5 just casually mention that you will be going out to have fun today and that we will take some photos to remember it. No pressure.
• Don't mention treats until the session is almost over, bribes can backfire and turn into threats if a child doesn't comply. Younger children have little patience and will want a treat the moment it's mentioned and it might end in tears if they don't get it, older children tend to wish the time away so they can have their treat faster. It's better to view the session as a bit of fun, and that doesn't require a bribe.
Good things to help.
• Take a few photographs a day or two before and even the night before and tell your child how great they are. Just make sure its fun!
• Encourage your child to take photographs of his favourite toy, or of you together, take a selfie, this will show him that this can be really good fun.
• Hire a photographer than can photograph your child in natural light and in a relaxed natural setting. Sometimes the surroundings in a studio can be off putting and flashing lights can be difficult for some children to accept.
• Ensure your child has had a good rest, a warm bath the night before usually helps them sleep well.
• Book the session at a time you know your child will be happiest, I find children are better in the morning and have much more energy but some children are not morning people.
• Pack a few snacks and a drink for keeping up energy levels.
• Always bring child's favorite toy. Seeing the photographer with their trusted friend can really help and having it close by will be a comfort.
• Season appropriate clothes that your children can move in and play, are best. It has to be okay if they sit on the grass or jump around, wearing comfortable clothes will make your photographs look even better.
• Allow the photographer time with your child, this might mean taking her to the side and having a little session alone, children will often behave differently with someone that is not a parent and little children concentrate better when there is only one adult to focus on.
• Smiling is not essential to beautiful images so don't worry about it, some of my favourites are non-smiling images and with whole families looking at each other instead of at the camera.
• Inform your photographer about any sensitivities your child might have, e.g. avoid mentioning her freckles because she hates them! Also tell your photographer about all the things your child does like, sing songs from disney, karate moves or peppa pig fan, it will help your photographer build a rapport with your child much faster.
• Most importantly don't take it too seriously, enjoy yourself, be a big kid. Play with your children and enjoy it, this positivity will shine through in your images and everyone including your kids will love them.