Newborn Photo Sessions In Cardiff and the Vale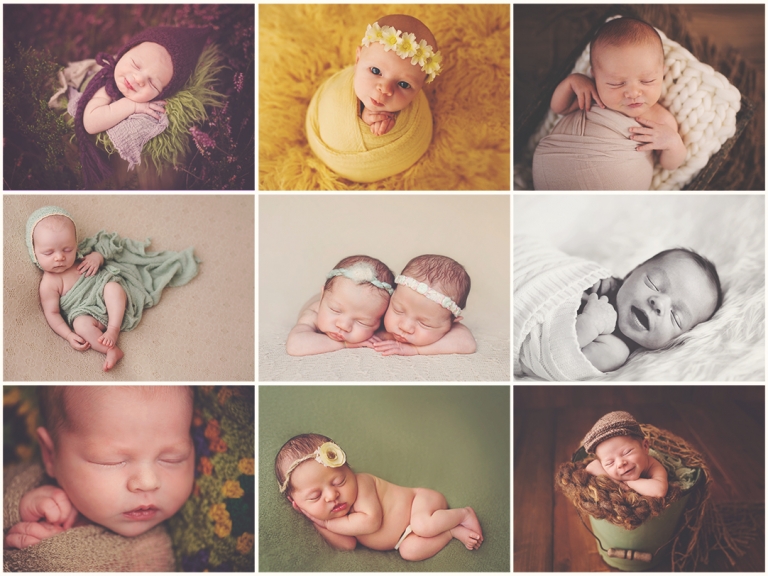 During your Newborn Baby Session, I will focus on creating portraits that capture all the beauty, fragility and newness of your baby's delicate skin, tiny fingernails, soft downy hair, tiny toes, chubby cheeks, little legs and those baby yawns which make newborn baby photographs so adorable. I will pose your baby in those womb-like curly positions that only newborns can do. I take the time to pose and photograph your baby with great care and safety in mind always. Parents and siblings are encouraged to be photographed with your baby as well, it's best to do this either at the end or beginning of the session, allowing young siblings to be included and then go on a play date!
To customise your session I offer lots of options from my wonderful range of props. Handmade accessories include beautiful hats, bonnets, headbands, wraps, rompers, blankets and layers, as well as using custom made vintage baskets, wooden bowls and tiny beds.
I photograph newborns between 5-10 days old, later for preemies. On booking, we save two dates either side of your due date, these need to be free of all other appointments, you simply let me know when the baby is born and we select the best of the two dates. Please contact me as soon as possible to ensure availability, I book and hold session dates from your 20-week scan.
During your 3-4 hours photo session, you can relax knowing there is ample time for breaks, feeds, a change, or a nap. I even have wifi for Dad's too! I recommend parents bring along several extra feeds for baby and for yourself. The studio is warm, it's best to wear layers.
Sessions are held at my home studio near Miskin/ Llantrisant. Lifestyle sessions that do not include bean bag poses can be done at your own home. This is especially good for older babies of 2 months or more.
Newborn 0-3 Months Sessions Price: £120 Weekdays 3 to 4 hours.
THIS INCLUDES
• An in-depth pre-session consultation to help design your experience.
• A detailed welcome pack, helping you get the most out of your photo session.
• Your photo shoot, relaxed in my newborn home-studio.
• Between 20-30 fine art portraits, signature re-touched and presented for you to choose and make purchases from.
• A viewing & ordering appointment at your home, I will help you select your favourites and provide advice on how to display them.
Please note that prints & digitals are not included in the session fee. All images are the property of Photography By Lorna and are copyrighted by law. Important – Portraits may be used on Photography By Lorna's blog as well as on any advertising or marketing material unless otherwise arranged.
Newborn safety and comfort are always my top priority and I am a proud member of BANP – The British association of newborn Photographers.