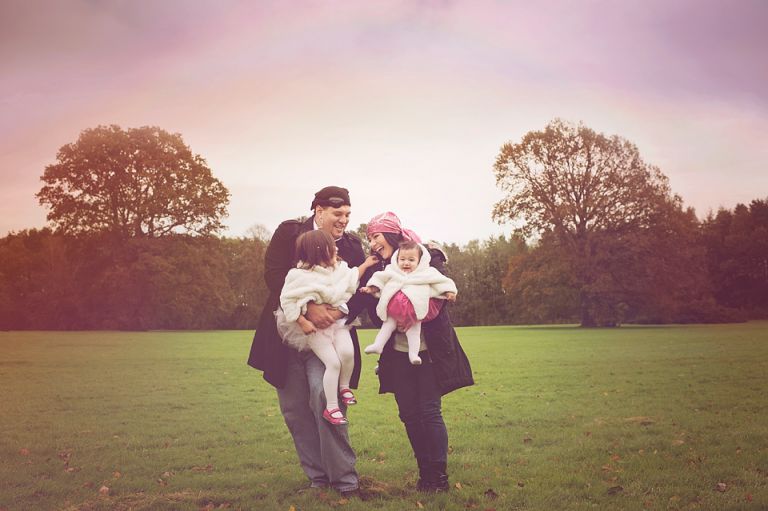 FAMILY SESSION FAQ
01 – Where is the best location for my Creative Family Session?
Family sessions take place outdoors. If you have a gorgeous location in mind, maybe your wedding location or a place your family loves to visit regularly. I am more than happy to travel outside of South Wales for your favourite spot. For areas 25 miles further than CF72, there is a small charge to cover time, travel and accommodation if needed.
I have a list of beautiful places that you may like. I can send you examples and help you decide which one best suits you all.
The ideal time for your photo session is during the golden hour, which is approximately 90 minutes after sunrise or before sunset. On overcast days there is a lot more wiggle room, and sessions can take place later in the morning. I often find little kids are better in the early morning after a good nights sleep.
02 – What happens if it's forecast rain on session day?
I always have a rain day planned for you should we need to reschedule. I want you to be comfortable, and it's best we select another better day should the forecast be rain.
We don't need it to be bright and sunny for beautifully lit images; however, we do need it to be dry and comfortable for everyone.
03 – How many people can attend a session?
Sessions prices are based on one family; however, I have photographed two sisters and their daughters and also included grandparents to a session.
Your session should suit you and your goal. I want to focus on creating the best session for you, so if you have an extended family, a pet, then we can discuss the session you want. It will be different and bespoke to you.
04 – What should we wear on the day?
Once you have booked your session with me, I will send you a brochure with useful tips on what to wear and what not to wear while retaining your individuality. I know this can seem the most challenging part, but this can also be a lot of fun. I will send you plenty of inspiration. There are some great examples on my Pinterest for you too.
05 – What should I expect on session day?
When we meet at the location, I do my best to get to know your little ones. I will pay them compliments and give positive praise so we become buddies. I am a goofball, and this usually helps dispel any worries. I encourage everyone to play; all I do is place you in the area where I see the light will be beautiful and flattering. There we can capture everyone having cuddles, butterfly kisses and tickles. Should a mini-meltdown happen, we simply take a break and recharge.
Let me guide you all, take our time, relax and roll with it! We are photographing children, and they are crazy, wonderful and unpredictable. I will help you create beautiful portraits and leave you all with a positive photoshoot experience. Having a great time creating your portraits is just as important to me. I have experienced most situations before as a photographer and as a parent, and passion and patience are my superpowers, so let's do this!
06 – When will I see the photographs from my Creative Family Session?
Two – weeks after your session, your images will be edited and ready.
You will receive an email where you and your partner are invited to attend a viewing and ordering appointment at my home-studio, where you will see all of the beautifully edited images from your session. At this time you will have the opportunity to purchase your favourite portraits. I will you help you select the best images and make final decisions on what will look best with your decor. I can create Mock-ups to help you visualise ideas together for a stunning wall gallery.
The digital collections provide an archival record of your session as well as the ability to share images with your family. Now you all can produce your own prints and wall displays.
Additionally, I offer an "exclusive artisan range" of wall display items hand made in Europe as well as British made classic frames. I also offer beautiful gift print options. What will you purchase when you see the final images!
07 – How much does a Creative Family Session Cost?
WHAT YOUR CREATIVE FAMILY PHOTO SESSION INCLUDES
1-2 hour photo session on-location.
Use of my vintage props that include chairs, blankets etc.
Pre-session pack with clothing guidance and session details.
The price for a creative family session is £99
The creative session fee does not include any all wall art, frames, printed or digital products.
Printed & digital products are sold separately – from £100
At your post-session viewing and ordering appointment, you will see all of the beautifully edited images from your session. At this time, you will have the opportunity to purchase your favourite display products from my product menu as well as digital negatives, session packages and gift prints.
08 – How do I book my Creative Family Session?
Call me on – 07779 014 342 for a chilled out chat.

We will chat about your family and your hopes for your session; this way, I can understand what is ideal for you and ensure that you get those sought after portraits you have imagined.
It's vital that you feel confident and excited about your photos with me and the phone is the best medium for us to communicate. It's proven to be so successful that my clients not only return to me for updated sessions but also recommend me to their family members and friends.
Once we have a date in the diary, I will email you an invoice for your session fee. Once your payment is received, I will notify you and send you my session tips and what to wear guide.
It's a good idea to request a brochure which has all the information you will need to book your session.