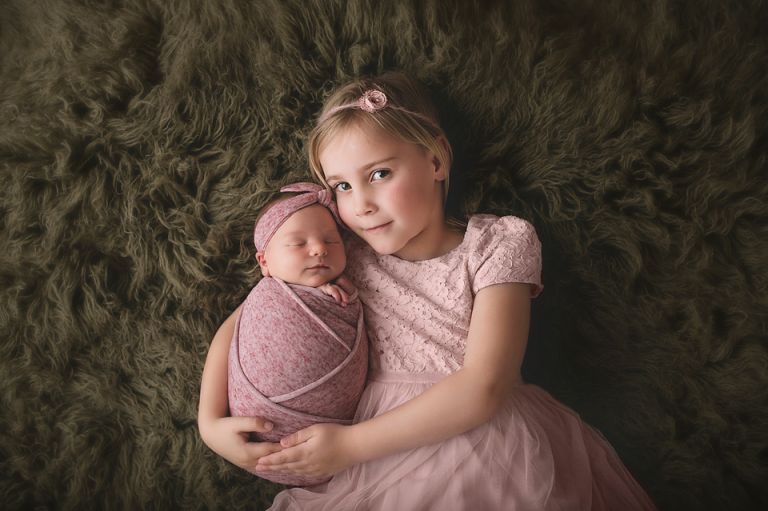 NEWBORN SESSION FAQ
01 – When is the best time to have a Newborn photoshoot?
The first week of your newborn's life is the best time to photograph them, ideally between 5-12 days old. Babies this young are still happily curled up and sleep deeply enough to be safely posed in your favourite poses and props. Older babies are bigger and their bodies become more comfortable in straighter positions. Should your baby be a little older we can still take some amazing images, they would just be posed differently to accommodate them. Babies after 12 days are at risk of Baby acne and not settling. For very bad skin I would charge an additional fee, editing the images can take three times longer when skin is bad.  
02 – How long does a Newborn photoshoot at your studio take?
Newborn sessions last between 2-4 hours and start at 9.45 am.
Here you can relax, watch a movie, watch me work and drink tea while I photograph your sweet baby between cuddles.
My studio is located just of the M4 at junction 34, so it doesn't take long to get there from Swansea, Cardiff, Cowbridge, Bridgend and Newport.
03 – What should we wear on the day?
My cosy home-studio is kept warm and snug for your baby. I always suggest parents wear loose-fitting, comfortable layers so you can peel them off if you get warm. My session planning brochure containing handy tips for a smooth flowing session and it will also include a section with helpful advice on what to wear for your photographs. You will receive it when I confirm you have booked a session with me.
For baby, I have a gorgeous collection of wraps, outfits and props which will enhance and individualise your photographs. If you have a particular item or blanket, you would like included. Please bring it so we can create personalised images that are unique to your family.
04 – Will you take photographs of parents and siblings at the Newborn photoshoot?
I encourage the love connection between everyone in the family, and I adore parent and sibling cuddles in my photographs. You can trust that I will be kind and flattering to you; my parent poses do not require eye contact with the camera or show mummy tummy at all.  Also, any temporary spots, scratches or dark circles are erased in post-production.
The home-studio is a small space, so for a safe and calm session environment, I recommend that I photograph willing toddlers with baby first. Should your little one need more time, we can retry at the end of a session.
05 – I want more than one photoshoot, do you do any packages?
I offer the following packages:
Maternity and newborn creative sessions
Newborn and older baby/sitter creative sessions
Newborn, older baby/sitter and walking milestone creative sessions.
Please request a brochure for details.
06 – How do I book my Newborn photshoot?
Call me on – 07779 014 342 and I can answer any questions you may have and look at dates and options.
Once we have a selected a potential date in the diary, make a payment via bacs of your session fee to secure that date. Once your payment is received, I will notify you and send you my session tips and what to wear guide. You can request a brochure which has all the information you will need to book your session.
My 
bacs
 details are as follows.
Company: Photography By Lorna Ltd
Bank: Starling Bank
Sort Code: 60-83-71
Account: 2466 6274
It's best to book your session when they are pregnant. Early booking will ensure that I am available when your baby arrives, and that you are 100% confident that between 5-12 days old your baby will be celebrated by being photographed, beautifully, expertly and safely.