Do you love black and white images of the Hollywood legends but almost always order your images in colour?  Or are you like me and have your walls featuring both styles?
The classic, filmic quality of black and white images remind me of the beauty of real film,  and really I like the grain too. The old style Hollywood movies that were lit so beautifully are still really powerful photographically today.
That said, I know that deep in my heart, it's colour images that makes me the most happy. As a child, I fell in love with "The Wizard Of OZ", when Dorothy's monochrome world is suddenly infused with rainbows, when she opened the door to Oz, that was the moment I fell in love with technicolour!
Colours can really make an image sing, however there are some images that simply "need" to be in black and white and they just don't work as well in colour. This is especially true when an image contains a lot of conflicting patterns and colours,  and they are all fighting for attention and quite distracting. Personally, I choose whether to edit in colour or black and white depending on which look suits the mood and feel that I want the image to communicate.
So I always post process my images with an open mind and create either a black & white or colour image depending on what I feel works best.  I find editing sessions just as enjoyable as photographing my lovely clients. I am always thrilled when I find some images in a session that communicate well in both b&w & colour. When clients purchase their whole session, I always include those "wonder images" in both versions. That way they can decide which one to print and frame at home.
If you have a preference, remember to mention this when you book your session.
Here is an example of how black & white and colour edits can really alter the feel and look of the same image.
This colour image makes me feel warm. This floods my senses with memories of a wonderful Summer day, ending with a tranquil swim on the beach at sunset. This was what I wanted this image to communicate.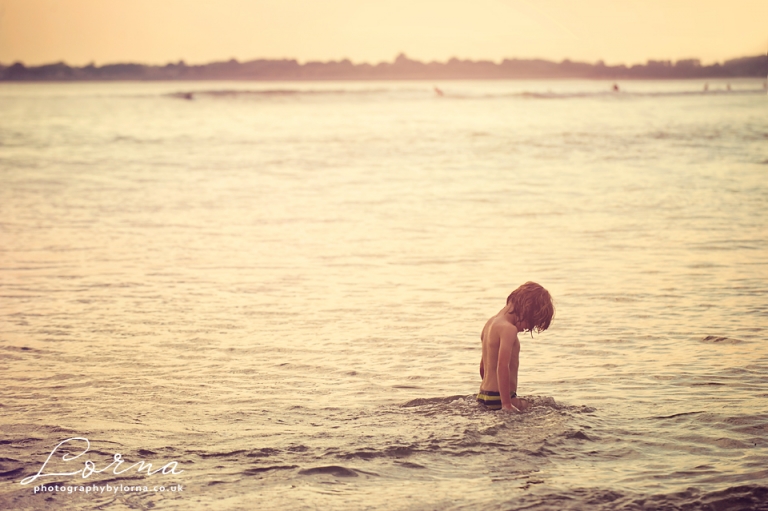 The same image in black and white has a totally different feel. This is a much moodier image. With a feeling of sadness that the day is over and a reluctance to end it.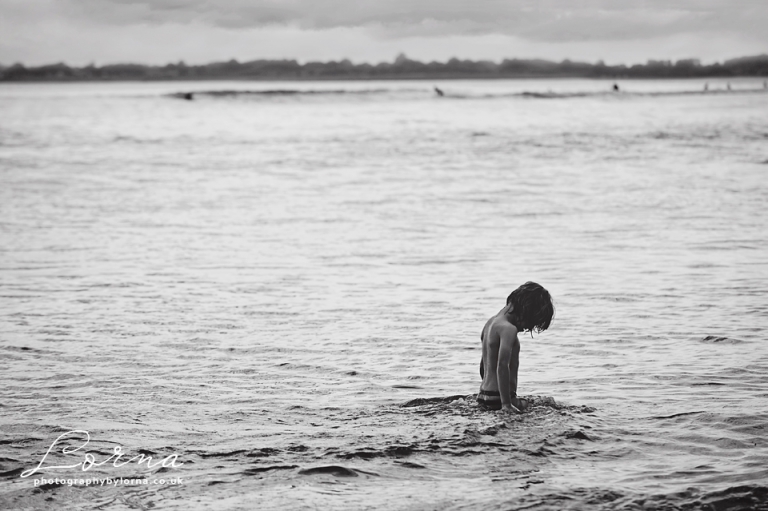 Both images evoke so many different emotions. The impact these images have are so different because of the edits. I take this into consideration with each and every photograph I produce. This is just one of the many reasons I am so passionate about my work, and I hope you enjoy it too.
I look forward to hearing your thoughts in the comments below.
Much love
Lorna x