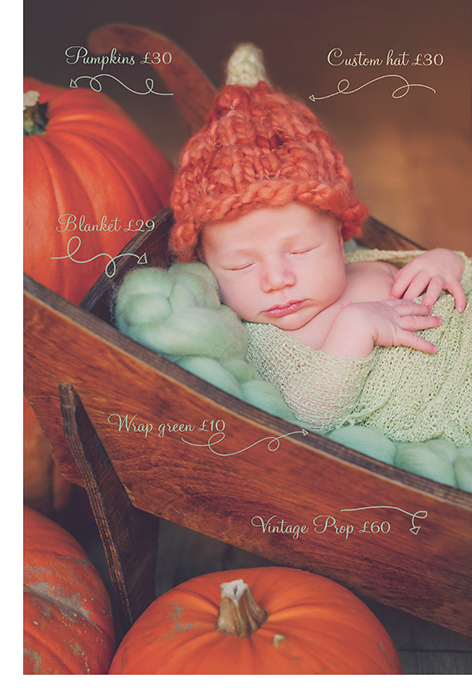 This is not an easy question to answer, while I have a price list that I provide for customers, it doesn't really convey everything that goes into creating such beautiful images. During a recent newborn session, my client was so impressed by the process that he said that I have the "skills of a baby whisperer and patience of a saint", this made me smile big. He was truly awed at the amount of work it took to create a custom portrait of his beautiful newborn son. Most people only ever see the end result and never know of the cost in time, money and the skill required to create such lovely work. It's our job to make it look easy, but it isn't easy and while it is very rewarding work that I enjoy, it still takes time away from my own family.
It was with this in mind that I created this little visual for anyone that would like to know what goes into creating heartbreakingly beautiful art like the images seen here of lovely Patrick and Jack.
Time
Emails and calls 30 minutes
Session planning & prep 2-3 hours
Newborn Sessions are between 2-4 hours (not including location scouting, or travel)
Edits in Photoshop & Lightroom – 5 hours
Viewing & Ordering session in person – 2-3 hours
Ordering and delivery of product – 1 hour or more if not local
Props
Hats, custom wraps, buckets, nest, wool, blankets, basket, a heated pad and a Baby sound soother. Props are sourced from around the world, these two images include props from the following awesome vendors :-  JDVintage, Dolly Priss, Little Knitwitz, Sally Slack, PhotoPropsEU.
Equipment
Camera, lens x 3, reflector, Photoshop, computers & monitors, Lightroom and insurance, thousands of pounds of investment over many years.
Knowledge
Most importantly, my experience of 15 years and continuous focused education costing upwards of £10,000+. This time expenditure is comprised of reading book after book, dozens of online workshops, workshops in person in the UK and abroad, and photography conventions. I am required to have an expanding knowledge of the everchanging landscape of business, marketing, SEO, websites, blogs, branding, child psychology, selling, baby soothing, baby posing, safety, art and design, photoshop, and photography.  Lots and lots of practice. (I know I have missed a few)
Thank you for reading and I hope that you keep this in mind when you book either a newborn or family photo session. I am so grateful to all my wonderful clients that book me again and again. They support all this learning and enable me to do what I love and provide my family with with a very happy photographer Mum.
Celebrate your family in style and PUT SOME LOVE ON YOUR WALLS.
Lorna x