I always found photographing my children to be a completely different experience for than photographing other peoples children. While I wanted more than anything to capture the essence of my children in an artistic, beautiful way, I found that our relationship would often get in the way of that. When I wanted to be a fly on the wall, they would want to look at my camera and I would interrupt what they were doing or alternatively I couldn't get them to simply respond to me when I needed them too because they were able to tune out my voice! I decided that doing a project where all I needed to do was take one image a week for a year might help. Each week I would photograph one or all my my three sons with a theme in mind for that week.
The first weeks theme is evening rituals.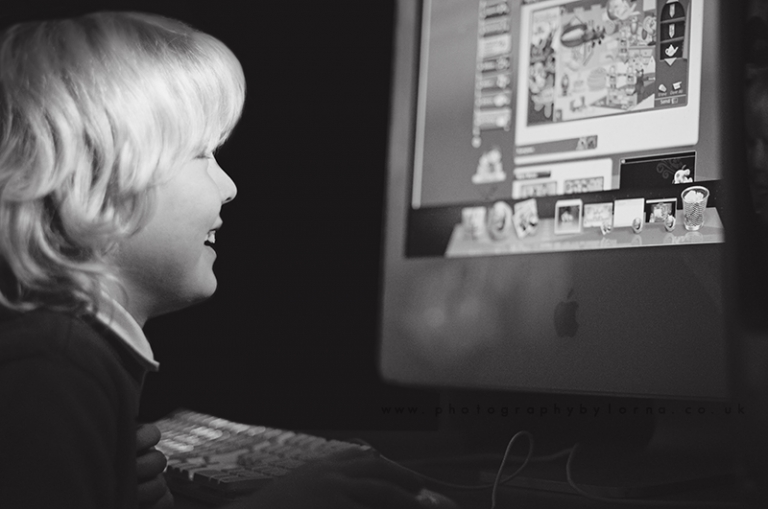 This is Leo asking me for just one more minute!
The evening ritual of prising Leo away from his computer!
I hear him plead a few times before I eventually close the game and hand him a toothbrush.