2023 is the first year we are doing something special for Valentine's Day. Have all your images themed with a little magic with a new mini session, and this is an excellent opportunity to update your portraits and, at the same time, get a fantastic love-you gift for family and friends. We will create a personalised Valentine's card for you too. https://photographybylorna.co.uk/valentines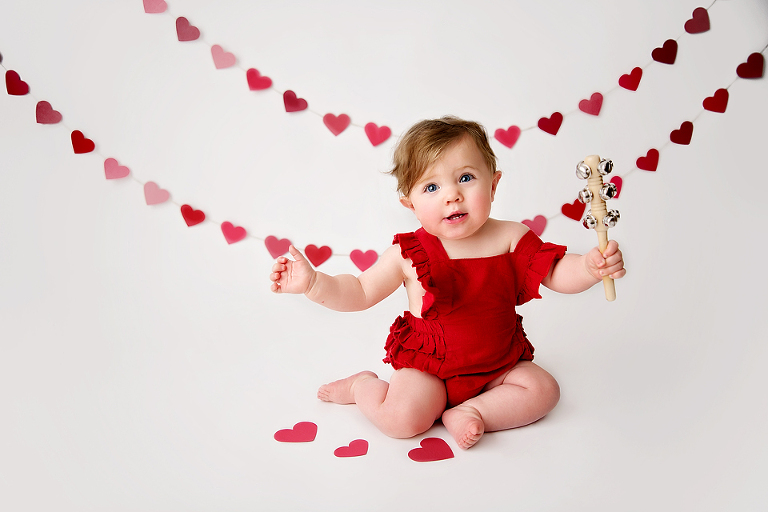 This session is perfect for your little sitter as a gift for your family and your significant other for Valentine's day. Dress your sweet baby in red, and we will have some fun on my simple but effective hearts set-up.

The simpler, the better, for clothes I recommend a solid colour of red, you can add another colour with it but not white or cream as it will get lost in this white backdrop. Doesn't baby Milla loo adorable? This is a big kiss for her Daddy.

Mini sessions are short, so if your baby needs time to relax, book the last session of the day or after a good nap/ food. See you in the month of Love. xox Lorna