Sweet baby Ossie and his big sister Saphina. Oh, my! They were just so adorable together in this session. I adore photographing newborns with their siblings and also with their parents. I get asked a lot if this is something I do. I really encourage it, especially parents with newborns. I always say that these images will be taken carefully so Mum and Dad feel comfortable and I promise photograph in flattering angles so as not to see post-partum tunny. It is not essential for parents to even look at the camera, just look lovingly at your baby instead, these are the images your baby will love the most when they get older.
With little siblings, I love to photograph them lying down as this is a super safe pose. It is also a lovely way to get siblings to cuddle up and because the baby is still wearing a nappy so there is no risk of offending their sibling with an accident. With very young siblings, I recommend photographing them very soon into the session or at the end. This means they can leave for a few hours with Dad or a Grandparent and do more toddler-fun things as the newborn sessions can take up to 4 hours and that is too long for a toddler to hand around.
Saphina was so good with Ossie, Mum and Dad look amazing and so happy with their new little family member.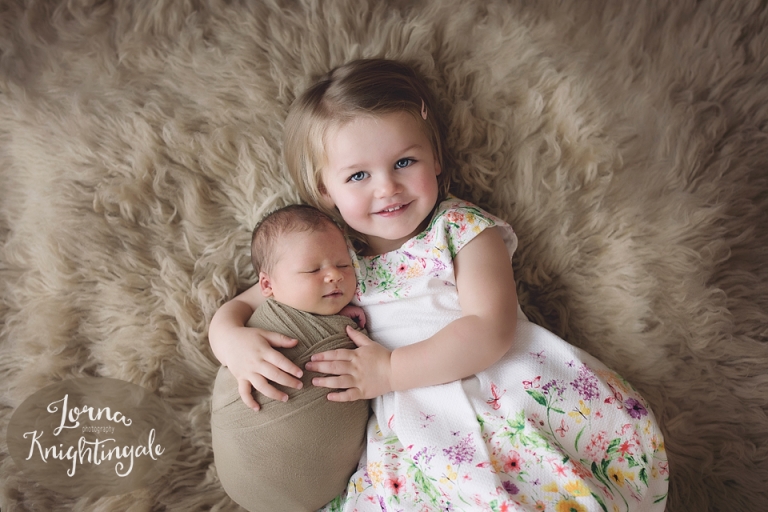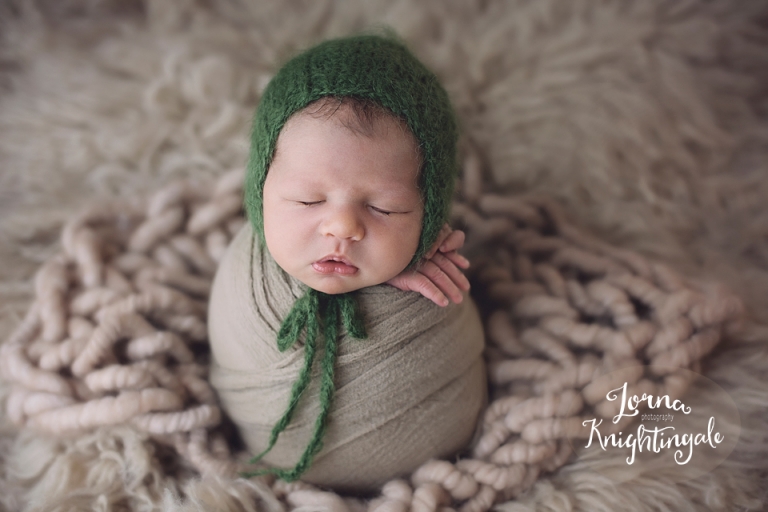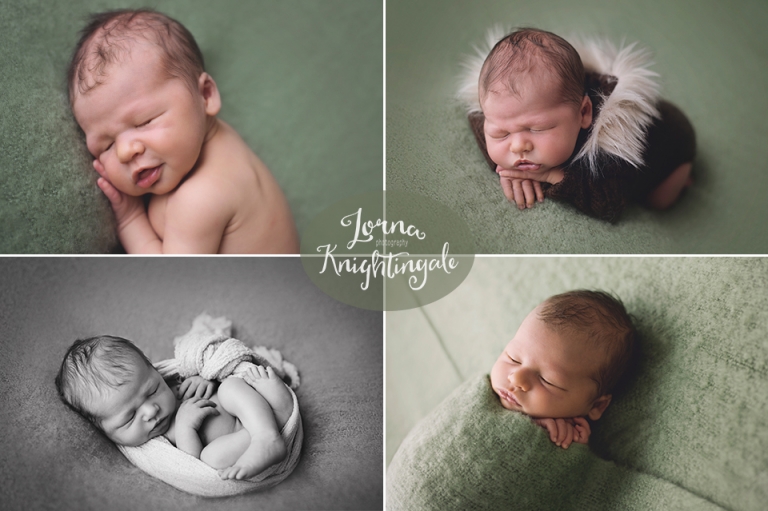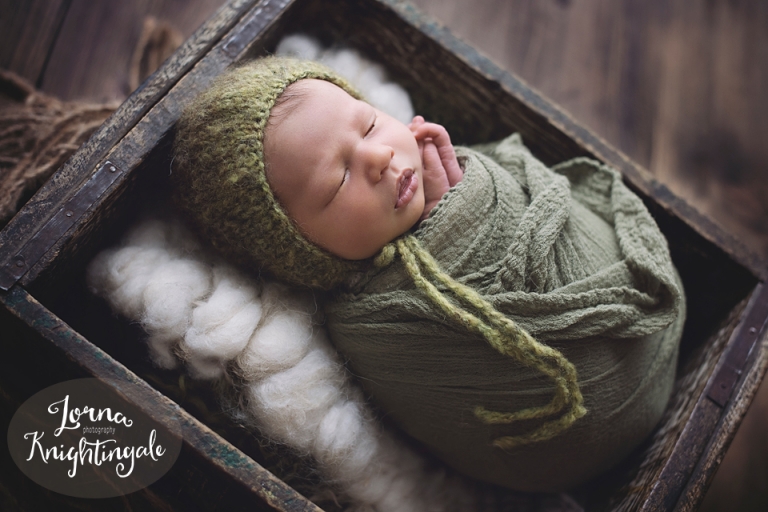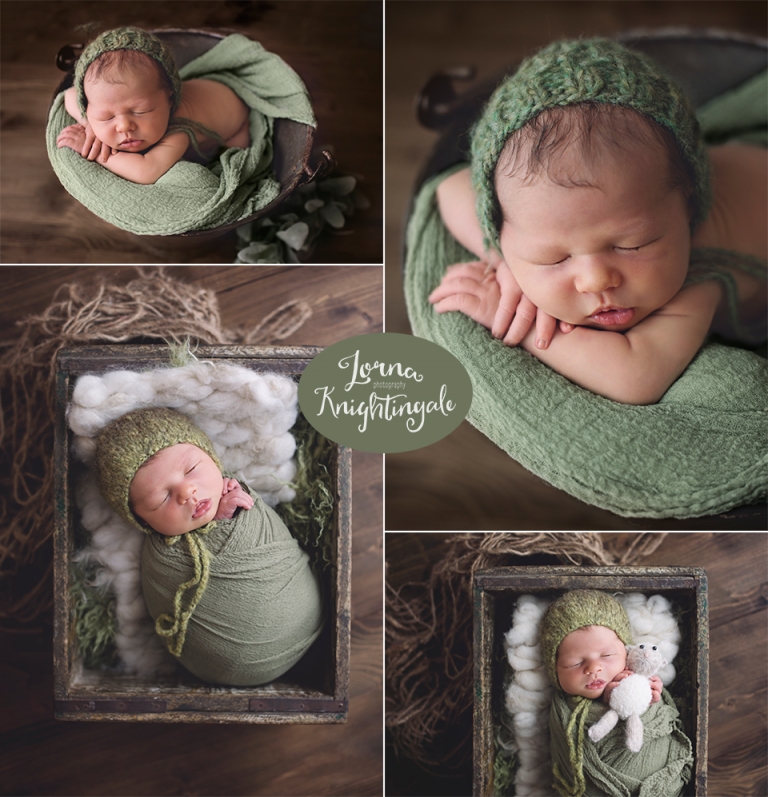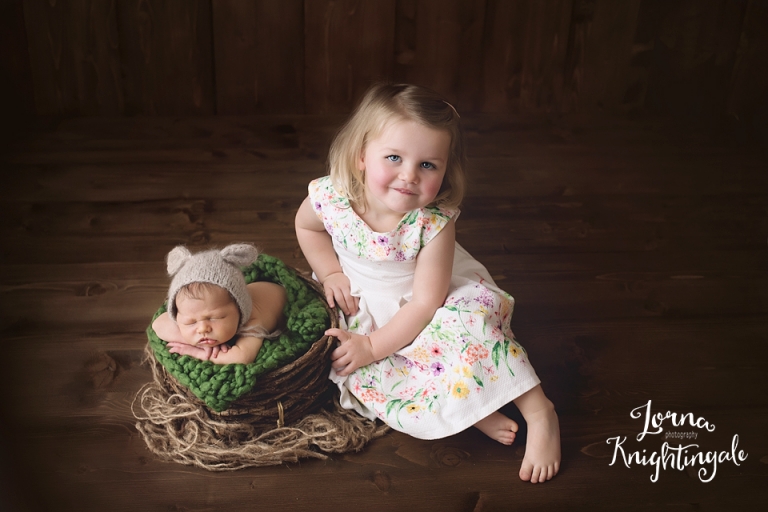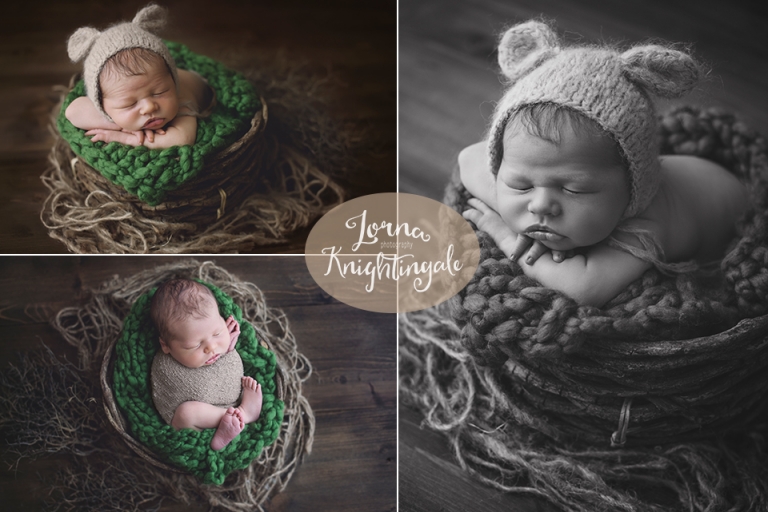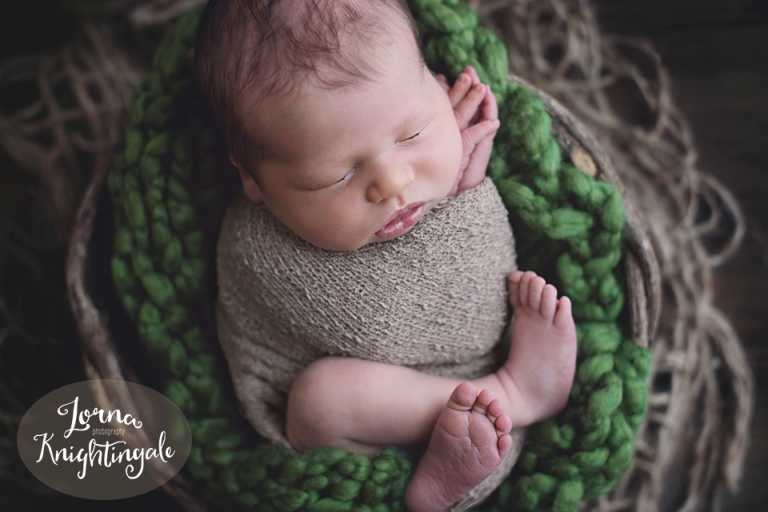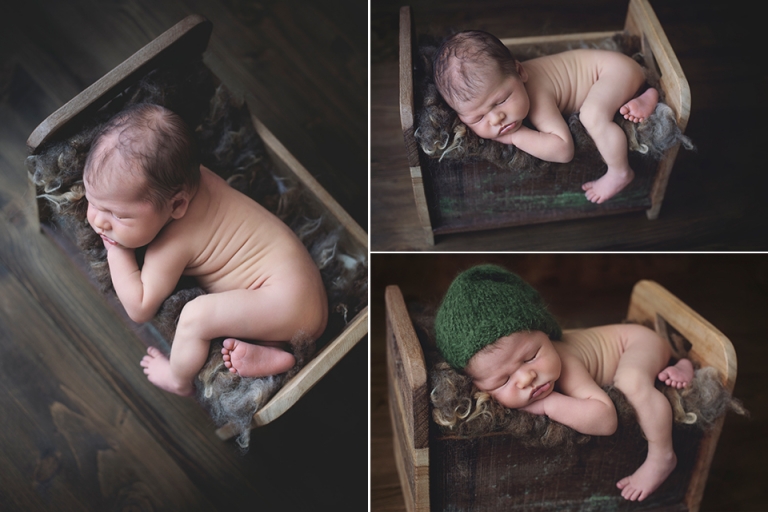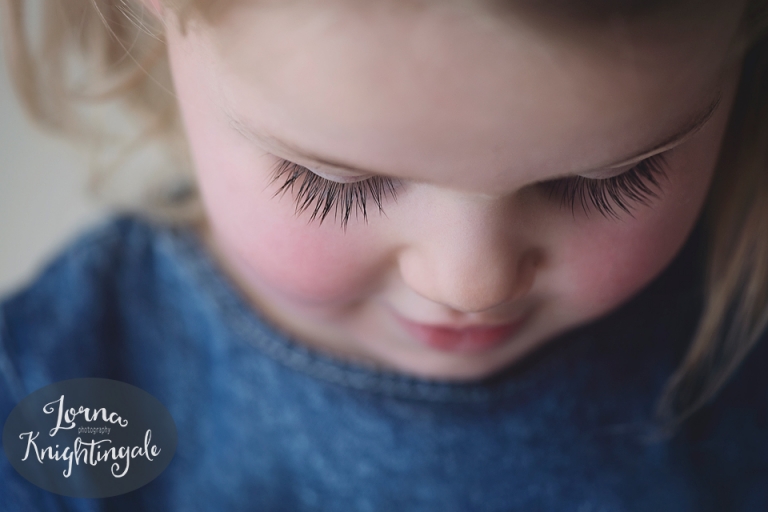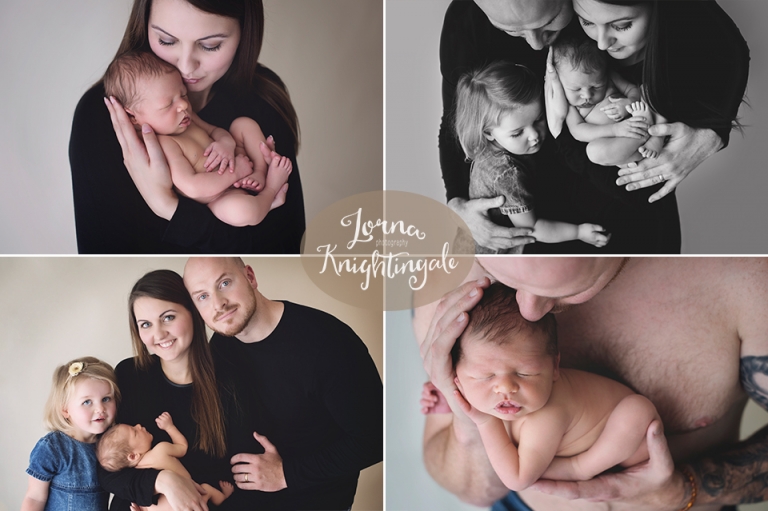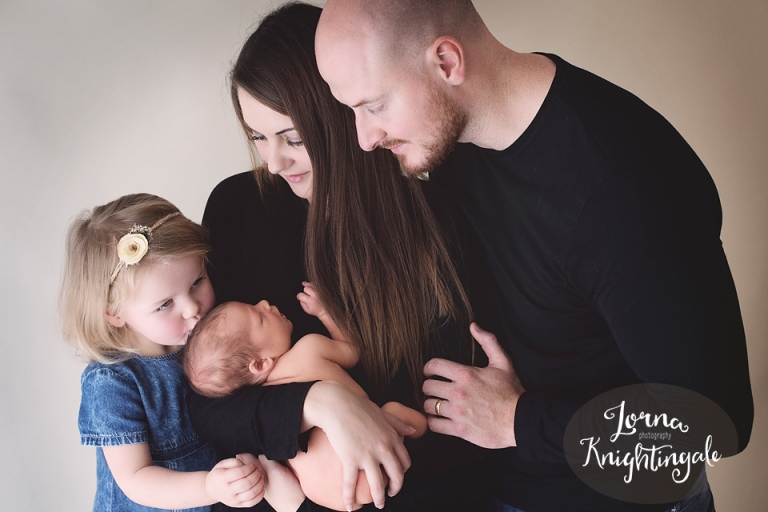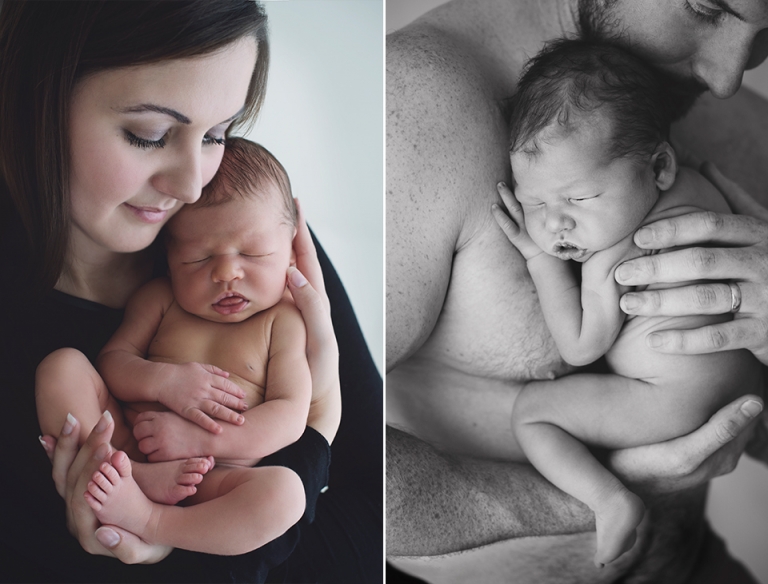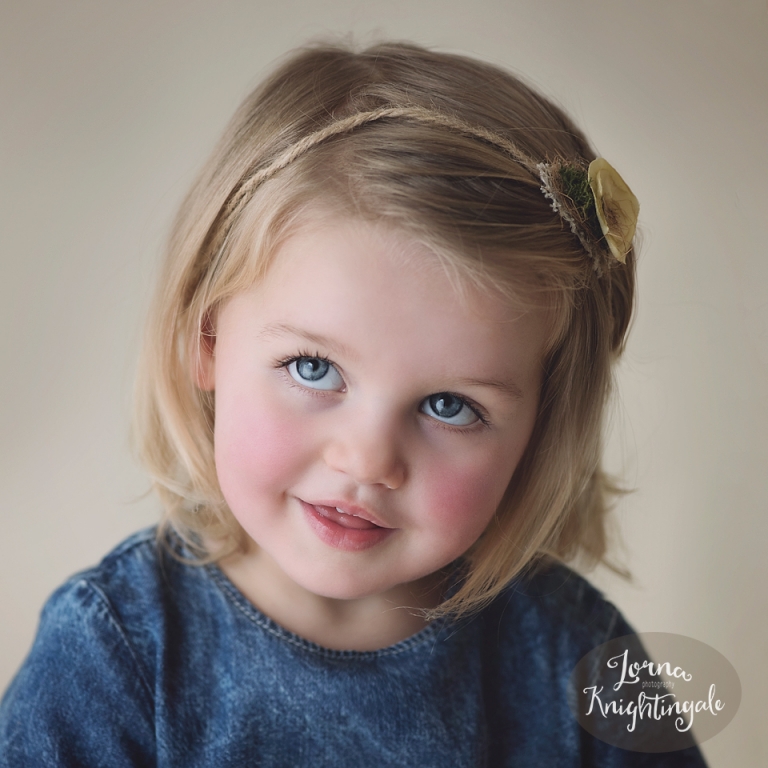 Products created from this session include 20×16 Art Wrap, 23×30 Vintage quad frame, prints and digital usb collection. Featuring the Little Spirit Book 8×8